Terreno En venta
76,800 m² -
Colima, Colima-Colima, Mexico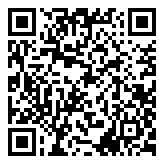 Descripción de la Propiedad
Great Beachfront lot Playa de Cocos / Christmas Island
Now is the right time to purchase a deeded property, oceanfront in the state of Colima, México; on a site with a great future tourism which is commonly referred to as "THE NEW CANCUN"
There is a new infrastructure to unevenness in the city of Manzanillo and along the Gold Coast of Colima to Christmas Island. The land where 500 hectares (1235.5 acres) are planned to build condominiums, hotels and residences, with an estimated investment of $ 5 billion dollars. 
Already present in Coco's Beach / Christmas Island, next to land for sale, is the Grand Bay Hotel Christmas Island, the Meson Dona Paz, and renovated the prestigious golf course of 27 holes on 1.235 acres of land, two marinas, the ranch tennis, a spa, and a nigh-tclub.
The ranch is priced at "Really Motivated Seller":
The ranch is located along the ocean front and has a total area of approximately 7.68 hectares (approximately 19.5 acres) with an asking price of $ 9,500,000 U.S. Dollars.
There fractionation project, these lots would be located near the ocean., The lot has a total area of 989,228 meters square with a starting price of $ 300,000 U.S. Dollars.
With the great development plans initiated in Manzanillo and areas of Christmas Island / Cocos beach, are two plots are exceptionally reasonable priced by the seller. This plot is below the price for a short promotional period and will remain so for a long time. So make up your mind before the price goes up.
Tipo de Inmueble :
Terreno
Estado/Región :
Colima-Colima
Latitud :
N40° 27' 49.2''
Anuncio ID :

3231

Dormitorio(s) :

0

Baño(s) :

0

Parcela :

76,800 m²

Visitas :

13810 en 2097 días